Cathedral Concerts
Nov 3, 2018 | Nativity Catholic Church | St. Paul, MN | Buy tickets
Nov 4, 2018 | St. Bartholomew Catholic Church | Wayzata, MN | Buy tickets
As autumn arrives, Magnum Chorum illuminates the music of Baltic and European composers in an evening of reassurance that I Am With Thee even in these turbulent times.
Magnum Chorum announces the appointment of Dwight Jilek as its new Artistic Director, following a national search.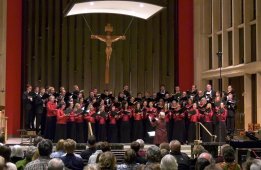 Recognized for expressive singing and inspired programs, Magnum Chorum offers music of transforming artistry and spirit to listeners in concert and in worship.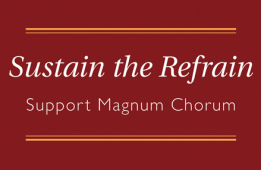 Your gift will fund our concerts, new sacred music, and recordings! Make your tax-deductible gift online. Thanks for giving generously.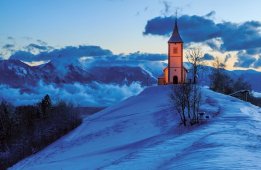 My Song in the Night Recording now available for purchase as download on CD Baby.