Thank you for your generous gifts, your presence at our concerts and sharing our music online this year.
Midwinter Concert
Mar 1, 2020 | 3:00 PM | St. Bartholomew Catholic Church | Wayzata, MN | Buy tickets
In the stillness of March, we explore the beauty of God's creation and the mystery of eternity in soul stirring music by McDermid and Dove, Elder's Elegy, and The Music of Stillness by Hagenberg ensuring us "there will be rest."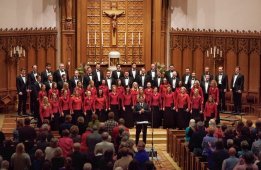 Recognized for expressive singing and inspired programs, Magnum Chorum offers music of transforming artistry and spirit to listeners in concert and in worship.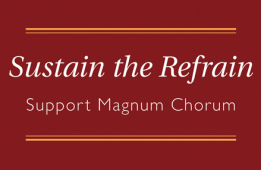 Your gift will fund our concerts, new sacred music, and recordings! Make your tax-deductible gift online. Thanks for giving generously.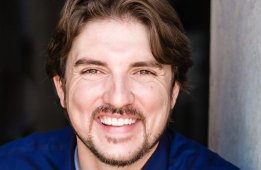 Magnum Chorum announces the appointment of Dwight Jilek as its new Artistic Director, following a national search.