Sustain the Refrain!
Your generosity delights us beyond our wildest dreams! Every gift, magnificent or modest, strengthens our mission to bring transforming artistry and spirit to listeners who are inspired by its message. Your investment in Magnum Chorum allows us to sing for you and our whole community, fuels our musical ministry and keeps ticket prices accessible for all.
We hope you will consider our challenge to increase your support for Magnum Chorum! Try doubling your gift, stepping up to the next giving category, or adding a zero! Please know that 60% of our funding comes from listeners like you who are moved by our voices. Your generous gift is tax deductible and carefully used. We are pleased to accept cash, credit cards, and gifts of appreciated stock.
THANK YOU for supporting beautiful choral music with a higher purpose.
Ways to Give
By mail
Please send your check payable to Magnum Chorum to:
Magnum Chorum
P.O. Box 16600
Minneapolis, MN 55416
Online (credit or debit card, checking or savings account)
Make your gift online today by clicking on the button below.
Gifts of Appreciated Stock
Magnum Chorum also welcomes gifts of stock. To enjoy the tax benefits of giving appreciated stock, please contact Kim Bowman at (612) 924-4111 or bowman@magnumchorum.org for personal assistance. We will be pleased to assist you and your financial advisor.
Qualified Charitable Distribution (QCD)
If you have an individual retirement account (IRA) and happen to be age 70 1/2 or older, you are eligible to make a qualified charitable distribution (QCD) to Magnum Chorum. Normally, making a QCD fulfills the Required Minimum Distribution (RMD) requirement. It's true that RMDs are not required to be taken from IRAs in 2020. However, this remains a tax-wise way of giving by using pre-tax dollars to fulfill your charitable gifts.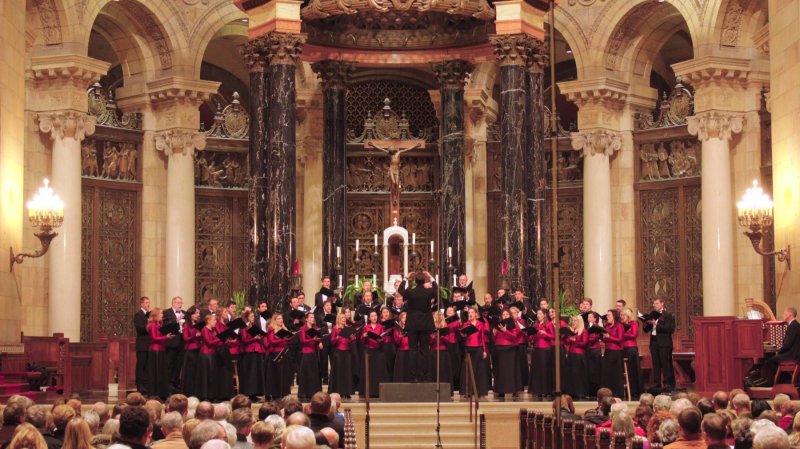 | Giving Club | Giving Level |
| --- | --- |
| Founder's Circle | $10,000+ |
| Guarantors | $5,000-$9,999 |
| Encore Club | $2,500-$4,999 |
| Benefactor | $1,000-$2,499 |
| Sponsor | $500-$999 |
| Director's Circle | $250-$499 |
| Sustainer | $100-$249 |
| Contributor | up to $99 |